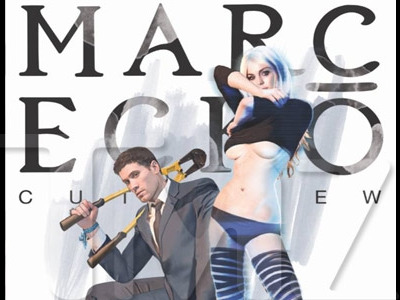 Fresh out of jail, Lindsay Lohan already has a new role: the "Marc Ecko Muse" for the line's Cut & Sew fall collection and its multimedia marketing campaign.
Lohan will be the face of Ecko's latest menswear licensing deal, under the sponsorship of Iconix which bought out the financially embattled streetwear brand last year. The campaign, which was shot back in May, will be officially unveiled tonight at Milk Studios, however TMZ already has a run of behind-the-scene shots, in which Lohan is wearing a mask and taking off her top. The campaign will launch August 10 and feature Lohan in various video shorts on its website.
The timing could be ripe for Ecko, by and large a fairly irreverent brand to begin with, to capitalize on Lohan's notoriety for a boost in publicity and sales. As for Lindsay Lohan's own stock, taking off her top doesn't seem like a step towards professional rehabilitation.