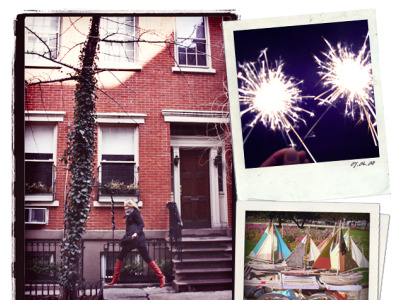 The new Lovely Bridal Boutique in the West Village is not your run-of-the-mill cream-puff wedding salon, but rather a low-key, affordable shop -- soon hosting classes -- in a cozy townhouse with a garden courtyard.
This gembox of a dress shop is filled with a selection of gowns strong in both fashion and price points, ranging from $500-$5,000, with bespoke options starting at a cool $3,500, and including contemporary, chic styles. Not only does Lovely showcase lesser-known independent clothing designers, but tops it off with New York's own ban.do hair pieces and jewelry.
The courtyard oasis out back brings some serenity to a potentially stressful appointment, and the outdoor space will soon be hosting special wedding-focused classes by proprietress Lanie List (what a perfect name, no?). For a teaser of the store's aesthetic, Lovely's blog is packed with daily designer profiles, tips and just general inspiration and eye candy. Lovely, indeed.