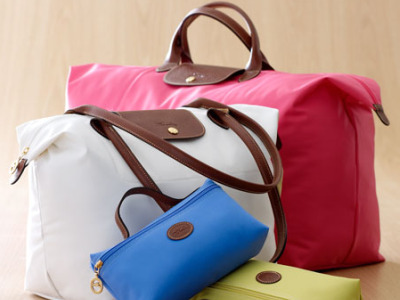 Longchamp has completed a revamp of its Madison Avenue flagship that will be unveiled today, boasting a Le Pliage-inspired catwalk environment with warmth and color.
The brand's bestselling bag, Le Pliage, came in handy as a jumping off point to expand the narrow store's window space -- they folded the front facade into a V jutting out to the sidewalk, a technique with the same name as the bag -- and a recurring theme for the decor, lining the entire soaring interior staircase. The elevator ceiling is emblazoned with a mural of the Eiffel Tower and the Longchamp signature equestrian print is etched into the front door and the white lacquered walls throughout the shop.
Part of the overall update from the 1999 design serves to house the line's ready-to-wear that has launched since, in addition to generally spicing up the space to go with the ever-evolving leather goods company.