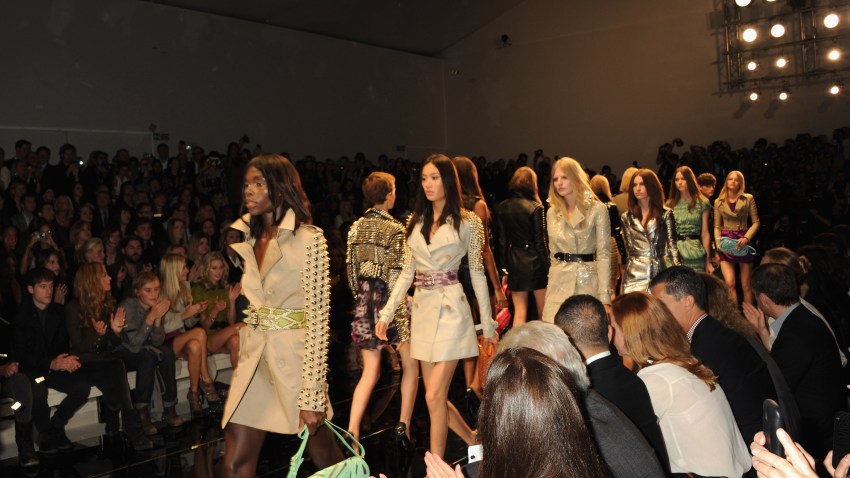 Smaller-scale London Fashion Week is in trouble, as models are being pulled in differerent directions after scheduling changes in both New York and Milan -- the cities that book-end London in terms of Fashion Week scheduling.
According to the Telegraph, Marc Jacobs' postponed Thursday night show in New York ran so late that several important models couldn't catch flights in time to make the first day of shows in London. Now, a sudden demand from Gucci creative director Frida Giannini to have models fly to Milan early for fittings has a significant number of models leaving early to jump at the chance.
Casting agents, the majority of whom refused to go on the record, told the Telegraph that their emotions ranged from insult to irritation at the dearth of "good" girls left to walk, especially considering the implication that London's fashion week festivities are of lesser importance.
What's next: According to the report, model agencies and casting agents are banding together to get the British Fashion Council to take action against their counterparts in other cities.
Worst-case scenario: The incensed industry in London has wafted threats of boycotting London Fashion Week next season, should the scheduling situation not improve. Considering the British-based roster includes the likes of Burberry, Temperley, Erdem, Jonathan Saunders, Giles Deacon and more, the lack of a London event would certainly cause a glaring hole on the fashion month calendar.