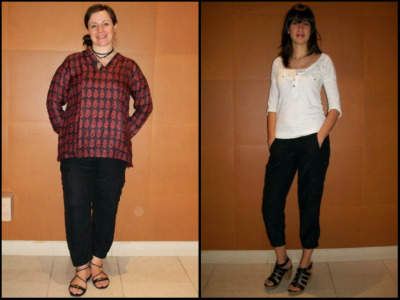 Following Ann Taylor's Photoshopped-model debacle, Loft took a very different approach to customer concerns over the fit of their clothing by posting pictures of their own employees sporting the new looks.
Lucky recently spotlighted the event as another rather interesting development in the rise of social media in retail, with Loft reading and directly responding to Facebook comments posted by users skeptical of how "real women" might compare to the brand's professional models in certain trendier styles of pants. Loft employees sizes 2-12 gamely posed in the pants in question and luckily for Loft (only kidding), looked very cute in the process. (Sidebar: Ann Taylor also took on directly the public's concerns over their doctored images, although it's yet to be seen what the final outcome will be.)
We can only imagine that customers will respond favorably, and subsequently become more involved with their favorite brands, when their needs are addressed so attentively.