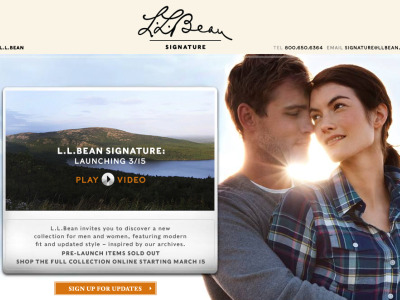 L.L. Bean, the quintessential outfitter of all outdoorsy New England country life, will unveil a contemporary new line, L.L. Bean Signature, March 15.
Signature will launch with a dedicated e-commerce site, as well as a Facebook page and models like Maggie Rizer in the line's own catalogue, set in the shores and countryside of Maine. The revitalized offerings will bring Bean's beloved classics to the present with new versions of moccasins, chambray shirtdresses, khakis and flannel.
We've never stopped loving Bean's mainstays -- the boat 'n' tote bags and duck boots will always be lovely and, not to mention, affordable! Hopefully the new line can live up to their example.