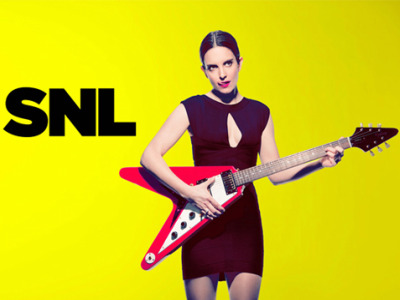 A few years ago John Varvatos set up shop in NYC landmark CBGB''s former space, and now Varvatos is incorporating more city lore by Saturday Night Live portraits on display through August 3, according to Refinery29.
Shot by photographer Mary Ellen Matthews, "Live from New York: A Decade of Portraits" will bring the show's signature snapshots to life among the store's boutique merch. Subjects span the show's 35-year history of famous castmembers, celebrity hosts and musical guests, including everyone from Will Ferrell to John McCain Green Day. Tina Fey's red-hot pic, for example, takes the unlikely It Girl to yet another sexy level, further proving Liz Lemon's capable of some seriously vamping.
John Varvatos is located at 315 Bowery (between Bleecker and East 2nd).