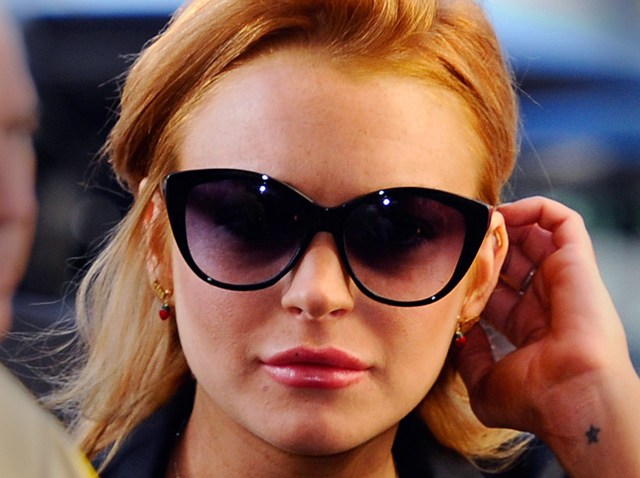 According to a new report on E! Online, the first thing Lindsay Lohan wants to start working on upon her release from rehab next week is shoes. Specifically, the star is looking to expand her current roster of 6126 wares (which currently include leggings, clothing, and soon-to-launch handbags) into shoes.
As one source allegedly told E!, the shoes will debut next fall, if all goes well:
"She'll finalize everything when she's out," says a rep for 6126, who describes the shoes Lindsay has in mind as "classic, glamorous, timeless with a sexy flair."
After a failed bid at design with Ungaro in 2009, Lohan has focused her attention expanding her existing 6126 line in 2010, even unveiling a handbag back in May that was meant to hit stores for Spring 2011.