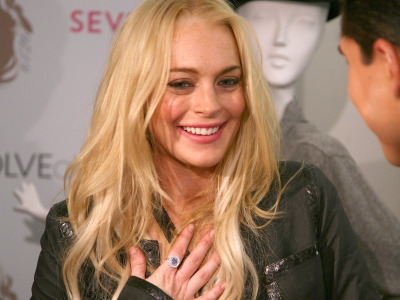 After inexplicably naming Lindsay Lohan as artistic director, Ungaro has evidently pulled the plug on the starlet's designing power after her dismal Spring 2010 debut.
It's about time. After Lohan created one of fashion's most excruciating trainwrecks in recent memory with a medley of vinyl and pasties, it seemed as though everyone else at the company was being let go as a result, yet somehow Lohan stayed sitting pretty. Not so anymore, as confirmed by Ungaro owner Asim Abdullah, who -- in explaining the actress' absence from the fall 2010 show -- stated simply that she was "not involved in this collection".
The real question remains: If she's not involved with designing, and she's not using her star power to drive attendance and publicity around the shows -- why is she still at Ungaro at all?