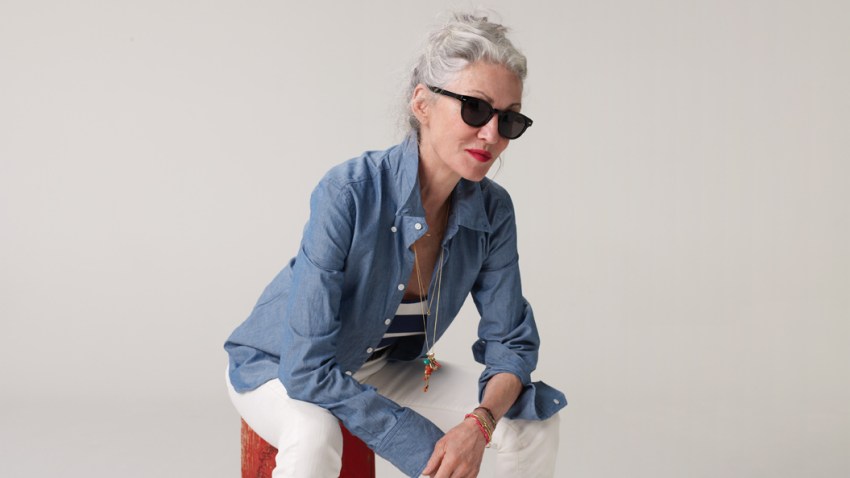 A little over four years ago, stylist Linda Rodin rummaged the shelves at her local health food store and created the ultimate face oil in her very own bathroom. Neither too oily nor too shiny, the product -- which promptly gained a devoted following among celebrities like
Gwyneth Paltrow
-- soon became a cult beauty phenomenon, perfect for all skin types and even for nourishing dry hair.
Today, Rodin's "Olio Lusso" has become something of a modern beauty icon, its gorgeously understated bottle (a chiseled rectangle filled with bright golden liquid) a staple for makeup artists and "It" girls alike. Here, Rodin spills her guiding beauty and skincare philosophies. No surprise: Rodin, just like those beautiful bottles, is all about keeping it simple.
How did you develop your very first product?
I was looking for something special and unique for MY skin ... so I used my experience from my world travels and also my knowledge in the fashion and beauty world that I have been a part of for 40 years. I developed an 11 essential oil mixture in my bathroom. Just for me. And I started giving it to friends and everyone flipped! And here we are -- with the long road from making it at home, to be able to sell it worldwide.
Do you have a beauty philosophy?

My philosophy is "simplicity." I don't wear makeup -- except lipstick, never leave the house without it -- and I don't dye my hair, I went salt and pepper at 35. I just don't like laboring over this too much. And I believe in "everything in moderation."
What beauty or makeup trends are you loving for fall?
I just look at new lipstick colors -- and nail polish too. I love to try them all, but I always go back to my same lipstick color and nail color. I think at my age, I've learned what works for me. I used to try it all, and it was fun. I still have fun, but within my own boundaries.
What's the most valuable beauty or makeup advice you ever received?
To always keep my face clean and moisturized. Which is all I do now!