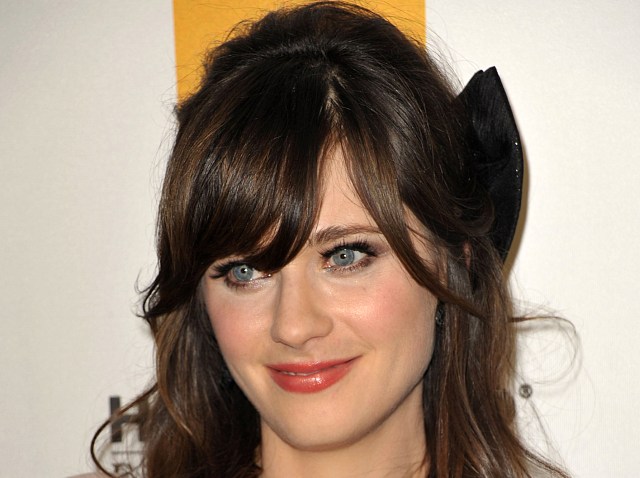 Indie actress Zooey Deschanel is suing massive shoe retailer Steve Madden for $2M, E! first reported last Friday. According to legal documents, Deschanel is accusing the company of reneging on a deal to make "Zooey's Shoes & Accessories."
Deschanel and her agent claim they made a binding oral agreement with Steve Madden in August 2010 that Deschanel would front a line of shoes and accessories, and get paid a fee -- originally $2 million and then reduced to $1.5 million -- whether or not the line was ever produced.
According to the lawsuit filed in Los Angeles County Superior Court this weekend, Steve Madden allegedly backed out of the deal without paying up and, therefore, violated the terms of said oral agreement. One especially interesting note: The lawsuit also reveals that the original $2 million payment was reduced to $1.5 million due to the brand's wariness over the viability of the line.
Suing over an oral agreement is tricky business, and it seems the burden of proof lies with the Deschanel camp. Seems to us that Madden isn't a good fit for Deschanel regardless: We would have pictured her teaming up with a slightly less mainstream label -- Urban Oufitters or Opening Ceremony, perhaps -- and hopefully this lawsuit won't scare off potential future partnerships.