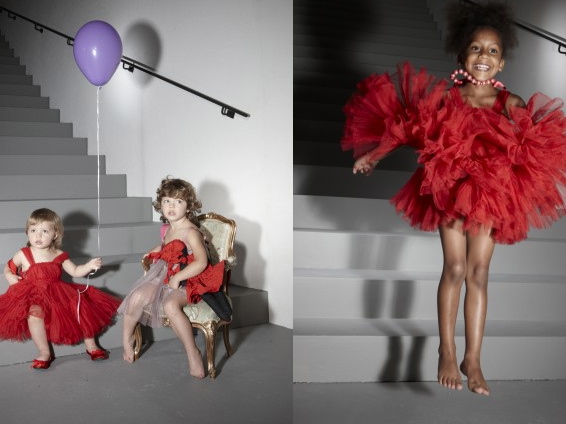 Alber Elbaz unveiled Lanvin's first ever kids collection, "Lanvin Petite," at the end of the house's resort presentation yesterday afternoon.
The collection was first announced in early May, and it has proved to be exactly as girly, frilly and twirl-able as one could have hoped. Lanvin Petite satisfies little ladies' appetite for all things poofy and pink with party dresses shaped suspiciously like cupcakes and separates festooned in tiny satin bows.
Childrenswear has proved a challenging market for many luxury brands, who introduce itty-bitty $300 leather jackets, only to find their customers are unwilling to fork over the cash for something their toddler outgrows in three months.
Pricing info still hasn't been released for Lanvin Petite, but judging by the frothy tiers of lace, we'd bet it will fall on the spendy side. After all, looking this cute -- if only for the ten minutes prior to an ice cream cone landing splat on the front -- comes with a price.