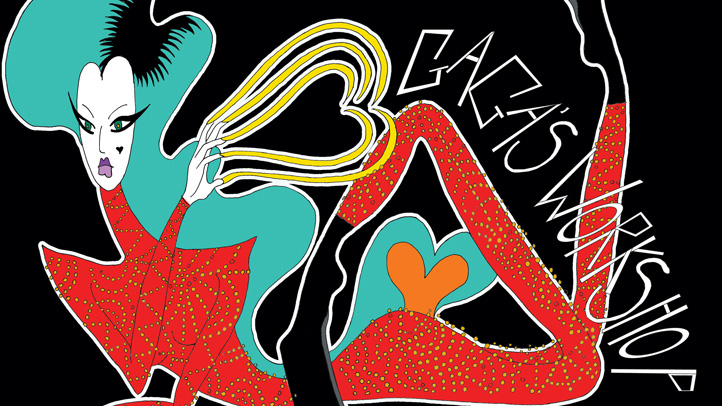 Barneys New York has some bold plans for this year's holiday season, as the department store is planning to transform the entire fifth floor into "Gaga's Workshop" (a clever play on Santa's Workshop) , WWD reports.
Taking the tradition of over-the-top holiday windows to a whole new level, Gaga's Workshop -- which the star will curate in conjunction with stylist and Mugler designer Nicola Formichetti -- will be stuffed with a Gaga-styled version of Santa's bounty, including limited-edition gifts ranging from clothes to jewelry made of candy to a Rubik's Cube. Twenty-five percent of proceeds will be donated to a charity of Gaga's choice.
Barneys CEO Mark Lee told WWD that choosing Gaga as the store's holiday elf was based on the "joy, sharing and inclusiveness" of the holidays that Gaga herself represents. He formed the idea before he even took office, as he watched her take over NYC landmarks from Times Square to the Today Show in Rockefeller Center. But that wasn't the only inspiration; from Lee's interview with the daily:
"I also always have a strong memory of Barbra Streisand singing and dancing in 1964 in that other store around the corner," Lee said, referencing Bergdorf Goodman. "I thought, 'Wouldn't it be great to bring that forward and who would be that pop icon today to do something associated to Barneys?'"
The stars aligned with a little holiday magic, as the current fifth-floor men's department was already scheduled to move up the the eighth floor, leaving the floor vacant for some Gaga-infused wonder, providing a likely rival for any 100-foot trees in the neighborhood come holiday time.