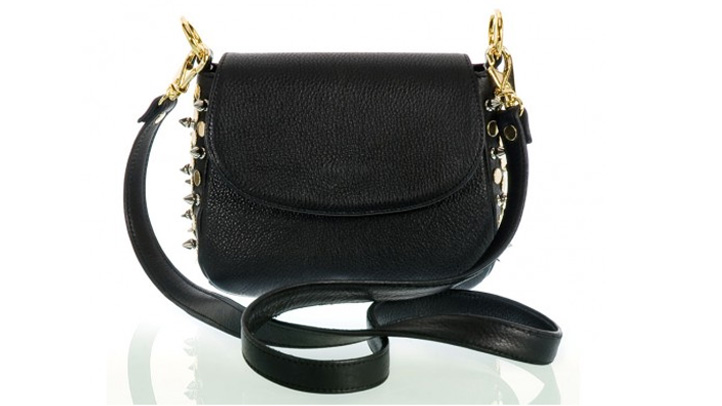 In anticipation of the show's latest season premiere at the end of June, HBO has apparently teamed up with Los Angeles-based brand Hammitt on a five-piece collection of handbags inspired by the characters of True Blood.
"I tried to stay true to each character and hone in on their individual style and essence," designer Sharon Rodriguez told InStyle. "As a huge fan of the show, I was ecstatic to be given the opportunity."
The bags range from $395-$675: Sookie is represented by a suede satchel, while Alcide gets a faux fur purse, and then there's the edgy Fangtasia bag, complete with ribcage-like riveted leather. Lafayette's metallic, top-handle bag happens to be the most expensive ($675), while the shoulder bag for Eric (pictured above) features studs along the sides.
The styles, which are on sale now at the HBO e-shop, aren't quite as over-the-top (or quite as literal) as one might imagine, which will likely make for decent sales.