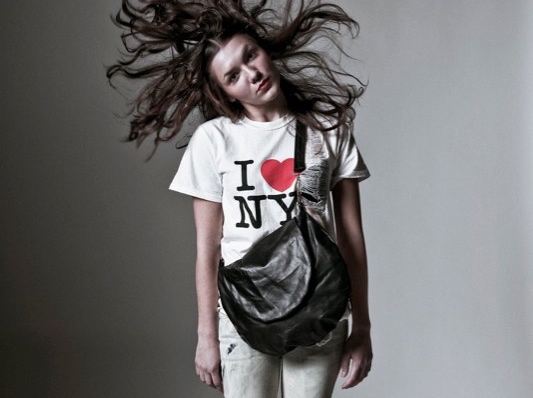 Designer Kelly Reid describes herself as a "creator of unique and beautiful bags and accessories that you will be surprised you have survived on this earth without." After perusing Reid's fabulous Etsy shop, stocked with beautiful, handmade-in-Brooklyn leather luggage, we agree that her description is spot-on.
Reid keeps the collection simple with six easy, crowd-pleasing styles: "Ramiro" and "Ruben," two heavy duty leather totes, the "Olsen," a slouchy hobo with adjustable strap and Fitch tail, the "Leslie," a croc-embossed doctor's bag, and our personal fave, the "Carlos", a patchworked drawstring bucket bag (that may be even cooler than the bucket bags from Chloe's A/W collection). There's also a gaggle of snazzy leather keychains to pick from, with nifty dangly charms like horns and brass daggers.
Shop the complete Brooklyn-based line at Kelly's Etsy shop.