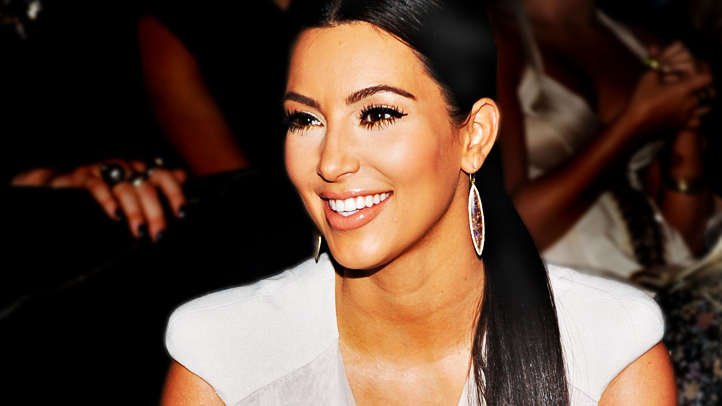 In what some media outlets likened to America's version of the royal wedding (a rather exaggerated comparison), reality starlet Kim Kardashian wed NBA star Kris Humphries in a lavish ceremony over the weekend.
Kardashian wore no fewer than three dresses, all custom-designed by family friend Vera Wang (a secret Kardashian let slip in the weeks prior to the wedding). According to a press release from the designer, Kardashian walked down the aisle in a sweetheart-neckline ballgown with Chantilly lace applique details, along with a tiara of hanging diamonds that sat low across her forehead. Kardashian then changed into a mermaid gown embellished with organza "petals" and embroidery, before ending the evening in a satin V-neck gown with a circle skirt. Contrary to prior rumors of custom Christian Louboutin heels for the big day, Kardashian ended up wearing Giuseppe Zanotti shoes with her dresses (perhaps the flash of red didn't go with the color scheme?).
Footage and photography from the event were immediately -- and exclusively -- splashed across E! and People Magazine, depicting the black-and-white-themed ceremony and color-coordinated guests.
Wang also dressed the entire wedding party, which included mother-of-the-bride Kris Jenner and sisters Khloe, Kourtney, Kylie and Kendall. Humphries wore a cream-colored, white-tie tuxedo, similar to the one Kourtney's son, Mason, did for his role as ring-bearer.
For a sneak peek at footage of the ceremony, E! recently unveiled this short preview video: