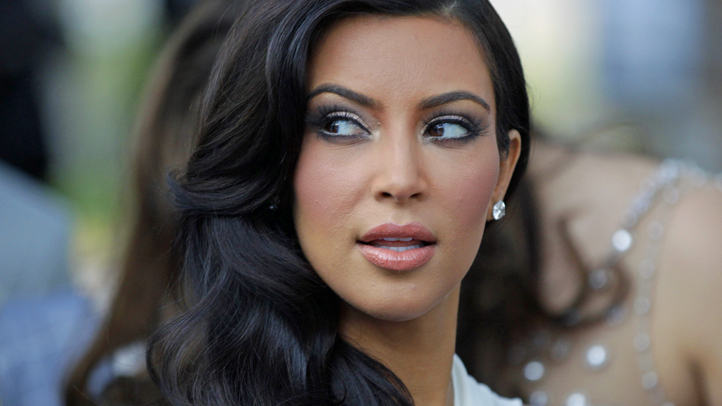 According to Page Six, Kim Kardashian was spotted making the pre-wedding rounds at Christian Louboutin and later, meeting with Vera Wang at her Madison Avenue boutique.
The reality television star reportedly told staff at the shoe shop that she would be wearing a pair of custom heels by Louboutin himself down the aisle, but that she "wanted to try some on for size."
The day before, Kardashian had visited Vera Wang at her Madison Avenue salon, presumably to discuss a dress -- her sister, Khloe, who tagged along for the visit along (with a camera crew in tow, naturally) wore a custom creation by the designer for her own wedding in 2009. so it makes sense that Wang would be a must-visit for Kim as well.
From the moment Kardashian was presented with a 20.5-carat engagement ring by fiancé Kris Humphries, it was pretty much understood that her wedding preparations would be extravagant. While her wedding-day attire might not be followed by the fashion community with quite the same relish as, say, Kate Middleton, the designer that lands the right to design Kim Kardashian's dress will get no small amount of exposure between the tabloids and the camera crews constantly trailing the reality star.
Wearing Vera Wang on her wedding day would put Ms. Kardashian in good company when it comes to elegant weddings: Chelsea Clinton and Ivanka Trump recently wore custom Wang dress for their respective nuptials.