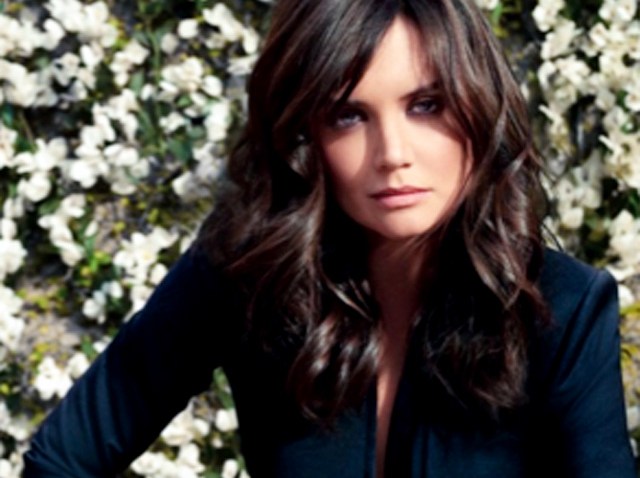 Ohio-bred Katie Holmes is offering up her wholesomely beautiful look for Ann Taylor's new spring ad campaign.
Ann Taylor tapped the wife of Tom Cruise to appear in the ads, and she seems an appropriate choice for the brand's demographic: Having gone from sitcom girl-next-door to tabloid target overnight, Holmes now mostly just pops up in pictures embracing a classically chic aesthetic. Christine Beauchamp, the president of Ann Taylor stores, said in a release that the actress "personifies the Ann Taylor brand – smart, talented, incredibly chic, and living a full life with beauty and grace."
Holmes follows Heidi Klum, Naomi Watts and Milla Jovovich as a muse for Ann Taylor, and looks quite elegant in a menswear-inspired navy-blue pantsuit and slightly bombshell hair in the new photographs. For a retailer like Ann Taylor, we were surprised to see not even a hint of a smile in the new ads -- rather, this seems to have a bit of a scowl.