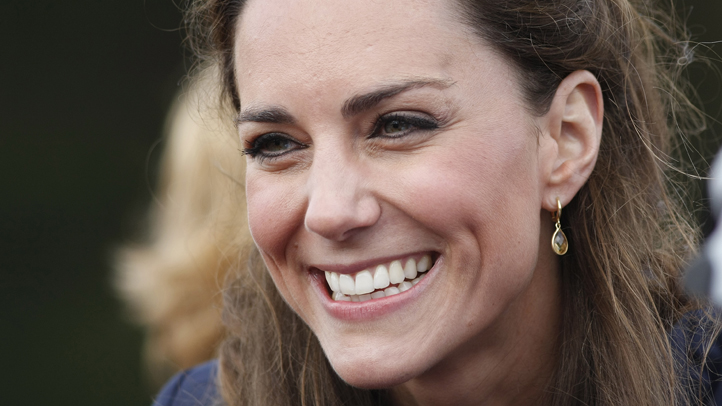 Just a day after rumors began swirling that Vogue editor Anna Wintour was reportedly campaigning Mario Testino to shoot the Duchess of Cambridge for an upcoming cover, the Palace issued a statement shutting them down.
"There are no plans for the Duchess to do anything with U.S. Vogue," a Palace spokesperson told People Magazine, adding that, instead, she is focusing on charity work. "She knows her role is to bring a spotlight onto causes and she will do that – and when she starts, she will do it with gusto."
According to the Telegraph, Wintour had been "encouraging" Testino to compound his royal legacy with a Vogue shoot, since he was a favorite of Princess Diana's (he was the last photographer to capture her before her death in 1997) and, of course, took the royal couple's engagement photos last fall. Meanwhile, Page Six reports that Wintour was "fighting" for a Kate cover, and points out that the Duchess has declined two offers from British Vogue to appear in the magazine.
It's isn't hard to imagine that Wintour, who has praised the Duchess in the past, would want to land Middleton on the cover, or that Testino -- friend of both Vogue and the royals -- wouldn't be the photographer to snap the young royal.
But lest the media was poised for a battle over Kate's first cover, they can now focus on Palace-approved charity projects, but not necessarily highly visible ones. Indeed, the Telegraph reported that Middleton was immersed in a series of lessons meant to prepare her for a lifetime of royal duties, and the royal couple are apparently scaling back their public appearances overall through the end of the year.