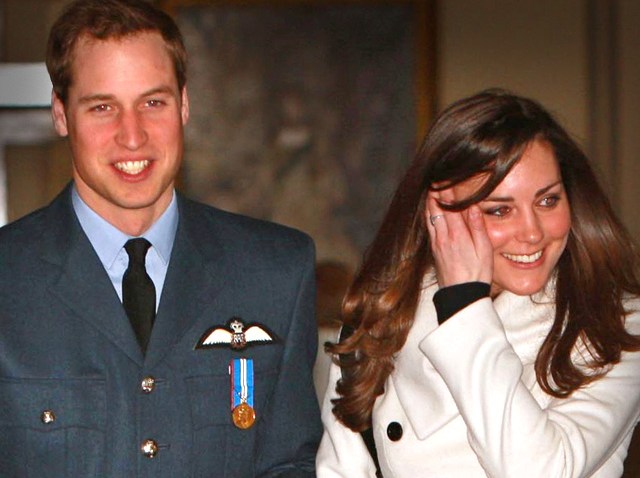 Kate Middleton can't step out of the house -- let alone stop at a designer boutique with her mother and sister -- without setting the British tabloid tongues wagging. The future royal bride was spotted embracing Bruce Oldfield at his store, after having reportedly made a final decision on her gown last week, a "royal source" told WWD.
While Oldfield was initially the frontrunner in speculation of the royal wedding dress, critics cooled to the idea after a recent report that Middleton would wear a "little-known" designer, and that Oldfield was no longer as likely a candidate. The Clarence House -- also known as the offices of Princes William and Harry -- has apparently dismissed the latest developments as mere speculation, and reiterated that dress details were unlikely to be known before the April 29 wedding date.
That said, why not don a big floppy hat like Chelsea Clinton did last summer, when visiting Vera Wang before her own big-deal wedding? (Not that it helped quell the curiosity, but it did produce one of our favorite paparazzi photos of the year.) It's also completely possible that the ladies were merely shopping: Middleton, along with many women in the royal family and London's social set, has worn Oldfield's designs quite frequently in the past.
Meanwhile, bets by Irish booky Paddy Power have closed on who will design the dress -- with Oldfield emerging as the odds-on favorite -- but one can still, amazingly, put money down on the length of the train and the color of the gown, if one must.