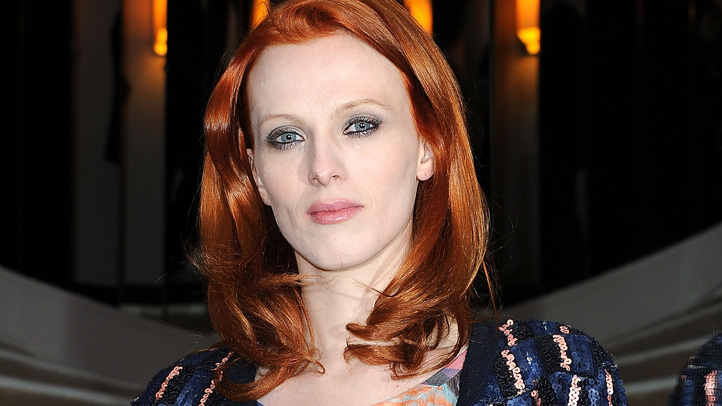 Model and singer Karen Elson has teamed up with Nine West on a line of handbags, shoes, and accessories for the Nine West Vintage America collection for fall, and will, naturally, be fronting the ad campaign as well.
According to WWD, the line was a close collaboration between first-time designer Elson and Nine West creative director Fred Allard, with inspiration spanning burlesque dancers and the "Thirties Dust Bowl" -- a rash of major dust storms across the central prairies -- and styles comprising T-strap wedges and velvet boots, "ladylike handbags," and vintage-inspired charm jewelry.
By all accounts, the relationship seems like a mutual match made in heaven, with Elson calling the collection a "true reflection of me," and the folks at Nine West equally pleased:
"An otherworldly beauty and modern muse like Karen Elson truly embodies the inextricable connection between fashion and music," Allard said. "I was not only inspired by her music, but also by her powerful personality, attitude, allure and undeniable talent."
The collection will be available for pre-order come July, and will retail between $149 to $269 for footwear, $69 to $99 for handbags and $32 to $44 for jewelry.
While Elson makes a beautiful frontwoman and certainly has serious creative chops, she's also the second Brit of three brand ambassadors for the Nine West Vintage America line (which is based on an "all-American" aesthetic, according to WWD): Singers Joss Stone and Miranda Lee Richards came before her, with Richards being the only American in the bunch.