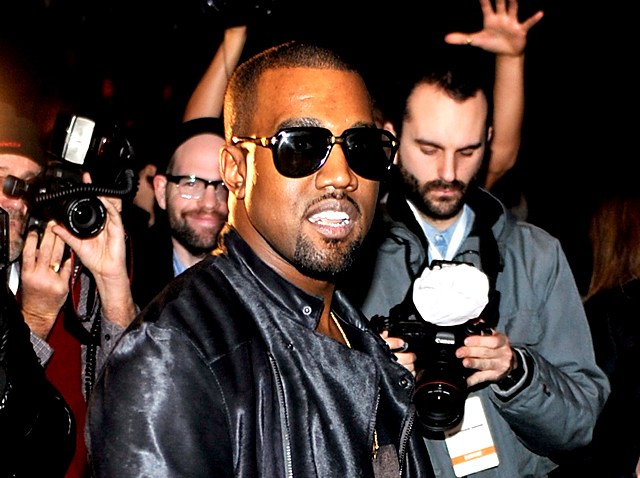 Paris fashion week didn't have room for Kanye West, his entourage or his ego this season, as the rapper reportedly showed up uninvited to several shows and was denied entry. At the same time, Elle reports that West has been introducing himself as a designer as he made the rounds, even requesting a meeting with A.P.C. founder Jean Touitou to talk shop, whom apparently he failed to impress.
According to Page Six, West was turned away from the Balmain show—leading us to believe the rumors he'd be specially outfitted by the designer for his upcoming tour were just that—as well as Alexander McQueen and Louis Vuitton. As for the latter two, PR firm KCD and reps from Lous Vuitton—who, nevertheless, described him a "friend" of the brand—indicated the rapper just showed up unannounced, and could therefore not be accommodated on the spot. For Balmain, however, KCD made it clear to Page Six that he had been denied, and came anyway:
"Mr. West requested to attend and we let him know we would not be able to accommodate him. He chose to come to the door anyway and we kindly let him know we could not accommodate him."

When West had a sit-down with Touitou, the results were similarly mixed. According to Elle, Touitou was initially confused as to who this "Kenny" fellow was, and when he made the connection, the designer expressed his concern that West "only sees the empire, he doesn't know the sacrifice and that real life happens here."
Leave it to the French to remind us of the true seriousness and exclusivity of fashion.