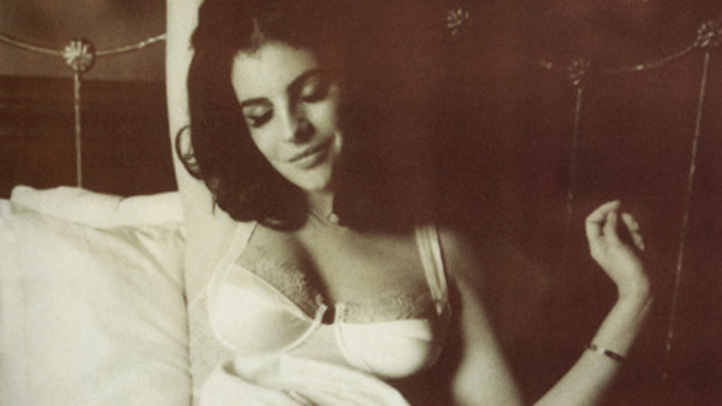 Few of fashion's current It-girls can boast the same mix of smarts and sex appeal that Julia Restoin-Roitfeld can claim. Not only is she the stylish daughter of former French Vogue editor-in-chief Carine Roitfeld, she's also served as muse to designers like Tom Ford.
Now, Roitfeld is channeling that appeal into a new lingerie collection, created in collaboration with Kiki de Montparnasse. The line is set to hit shelves on Wednesday, December 14, but Elle previewed a few looks accompanied by an interview with Roitfeld about the process of designing the collection. In the interview, Roitfeld displays a more old-fashioned approach to lingerie -- seeing the pieces as an important part of one's wardrobe:
I look for styles that enhance and flatter my body. I always go for body conscious instead of trendy. I remember a little while ago, the downtown trend in New York was to wear a bandeau bra that you would see popping out of the side of your shirt. I guess it works for very, very small breasts, but for me, it would just be plain unflattering. So yes, what I look for in lingerie is "femininity" and [something] body enhancing.
While Roitfeld tells Elle that she had no real experience in designing lingerie, it's clear that she took a retro approach to her designs -- creating pieces that evoke visions of Brigitte Bardot.