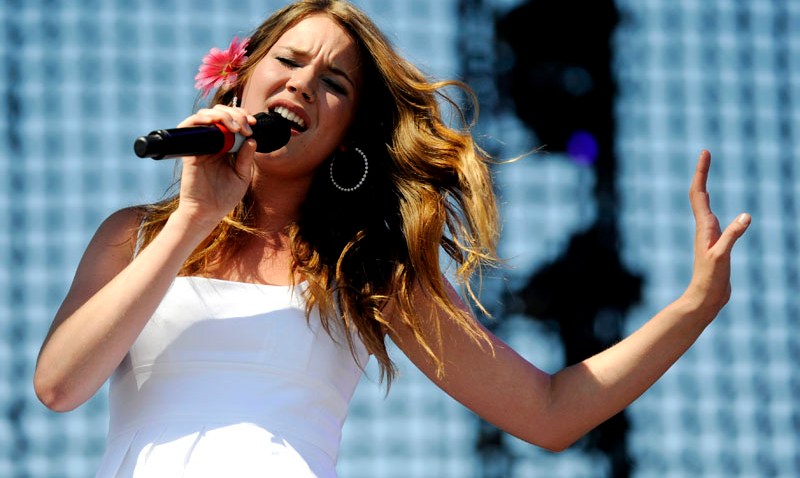 Other than the obvious strange pairing of a footwear company with a bohemian musician who's sometimes barefoot, the latest collaboration announcement to hit the market seems well-timed for the music festival season.
The Grammy Award-winning singer will be designing a capusule collection for Fall 2010 under Nine West's Vintage America brand (even though the star is British). Obviously the vintage-inspired element makes sense for the songress, whose trademark look is hippie-inspired bohemian -- lots of long skirts, sandals, and such.
According to WWD, the shoes will retail for around $70 to $120, and word is there'll be three styles, all of which are inspired by Stone's "personal style" (including, apparently, her flowery tattoos). "Each of my tattoos holds a very special meaning for me," Stone told Footwear News. As a nice added touch, proceeds from the shoes will go to benefit Soles4Souls, a charity that donates shoes to those in need.
Sometimes-shoelessness aside, Stone seems like a solid fit for the aesthetic of the brand, and the timing is quite nice -- just in time for excitement to be drummed up over the summer festival season, and we can't help but think there'll be some star-studded event for Fashion's Night Out if the shoes are launching in the fall.