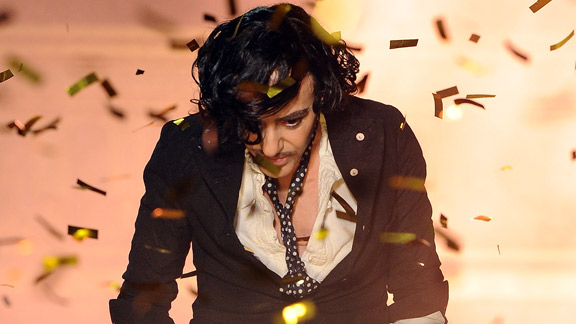 In a move of seemingly swift justice, John Galliano will face trial for public insult on June 22, with sentencing scheduled for the same day, WWD reports.
If convicted, the designer faces up to six months in jail and a 22,500 EU (about $31,271 USD) fine, the maximum punishment for insults made based on race, religion, or ethnicity. Galliano has been accused of making anti-Semitic and racist remarks against three defendants on two separate occasions, in February 2011 and October 2010.
Galliano, who recently fired his lawyer, Stéphane Zerbib (Zerbib is now suing him for defamation), is now being represented by Aurélien Hamelle of Metzner Associés, according to WWD:
"John Galliano will be present at the trial," Hamelle said outside the courtroom, his first public appearance in the Galliano case. "I have spoken to him. He is sick, but he is getting the care he needs, and he is much better. He will be better still by the day of the trial. He very much regrets what happened."
The designer was subsequently fired from his 15-year post at the helm of Christian Dior, and from his eponymous label, in which Dior holds a 92 percent stake.