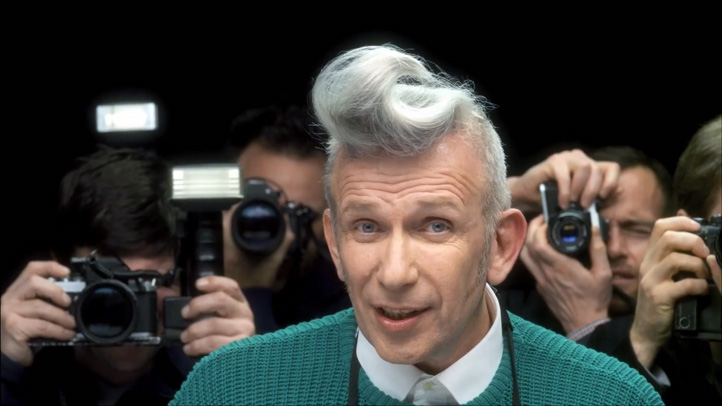 Following in the footsteps of other brands like Polaroid and Halston who have tapped luminaries like Lady Gaga and Sarah Jessica Parker for executive roles, Diet Coke has announced it has tapped iconic designer Jean Paul Gaultier to be its new creative director.
As part of the new partnership, Gaultier will be designing a limited-edition collection of "show-stopping bottles and cans," as well as a new collection called "Night & Day" for Diet Coke that references some of the designer's most well-known collections. (Watch the video below.)
To kick off the new gig, Gaultier takes a starring role in a series of shorts called "The Night & Day Serial Designer," in which he helps to solve outfit dilemmas for various puppet girls. (He appears as a journalist in the first one, released today, wearing a dramatic hair piece that we think makes reference to the iconic 'do sported by the Herald Tribune's Suzy Menkes.)
This isn't the first time that Diet Coke has teamed up with a legendary designer. Recently, the brand recruited Karl Lagerfeld to design a line of custom bottles and shoot a campaign for Diet Coke. Gaultier has been getting a lot of press as he approaches his 60th birthday, in particular surrounding a traveling exhibition of his most iconic designs -- including Madonna's cone-shaped bustier -- called "The Fashion World of Jean Paul Gaultier: From the Sidewalk to the Catwalk."