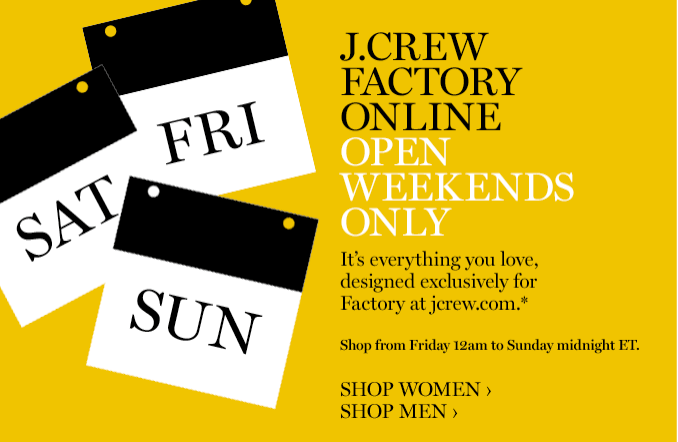 For those of you who dread the thought of frenzied crowds and rummaging through bins at outlet stores, there's solace. Today J. Crew launched its online factory store, offering bargain-hunters the option to pick and click at their leisure—through the weekend at least.
Open every weekend from 12 a.m. Friday to Sunday at midnight (EST), the site will offer a limited selection of some of J. Crew's most popular pieces, produced exclusively for the factory (no word yet on whether or not the quality stacks up to the retailer's originals), at reduced prices. Currently up for grabs, we spotted a boyish-style black sequined cardigan ($98), cozy sweatpants to do your online shopping in ($28), and jewelry pieces all under $42.
Given J. Crew's popularity, goods are likely to go fast—so hurry—but don't fret if you miss your chance. There's another three-day weekend on the way.