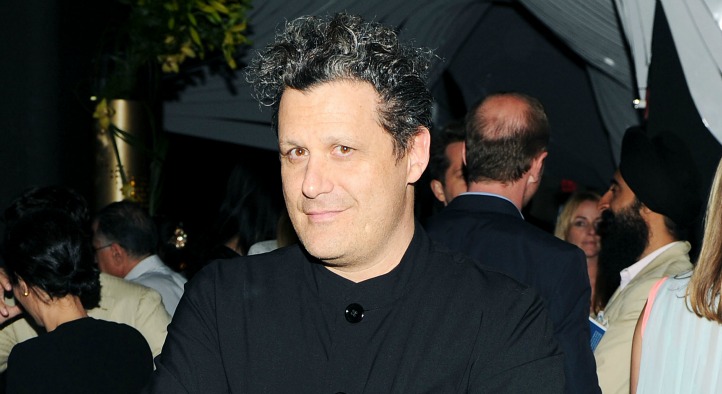 Isaac Mizrahi handpicked to first film to be screened at the "New York in Film" movie series, which kicked off last night at the W New York Downtown.
Mizrahi, who regularly cites movies as an inspiration for his work in fashion, selected "Sweet Charity," a 1969 film directed by Bob Fosse that chronicles Charity (played by Shirley MacLaine), who works as a taxi dancer as she looks for love.
"It inspires me because it is about New York, at a point when I was a little kid," said Mizrahi, who co-hosted the evening alongside fashion writer Derek Blasberg. "I love New York. I grew up here. I remember it in that way, in this kind of edgy way when there was this kind of danger about it. I also love Charity. She's the kind of woman that I think about.
It turns out many films—including the 1961 remake of "Back Street," about an affair between a fashion designer and a married man—have inspired the designer's career.
"Do you have three or four days to hear about all of the movies that have inspired me?" the designer joked to us. "'My Man Godfrey,' 'Dinner at Eight'—there are a million things from the '30s that I love."
As for what Mizrahi is up to this summer he said he's "working my little butt off."
"I'm moving into a new place, and I can't even say when," he said. "I just have to get through the next few weeks of work."
Among his current projects: Xcel Brands has signed an exclusive licensing agreement with The Jump Apparel Group to manufacture and distribute sportswear, dresses and suiting under the Isaac Mizrahi New York brand, which will debut in Spring 2013. Then there is the Isaac Mizrahi for Kleinfeld ready-to-wear bridal collection that debuted in April. And he is mentoring aspiring teen designers as part of a virtual six-week Summer of Style program along with Define My Style.
Despite his hectic schedule, we couldn't let Mizrahi go without asking for some summer fashion tips.
"Longer skirts. I don't even mean maxi skirts, I mean mid-calf," he advised. "Shorts, I love shorts. Flats and little heels."
His summer style "don't" is makeup. "Makeup is so hard. I can't look at makeup right now, I don't know why," he said. "I always think everybody looks way younger, even if you are 100 years old, in no makeup."
"Sweet Charity" will be screen again tonight at 7:30pm at the W New York - Downtown, 31st fl. Director and filmmaker Spike Lee will select the next film for the series, which will resume July 26-27.