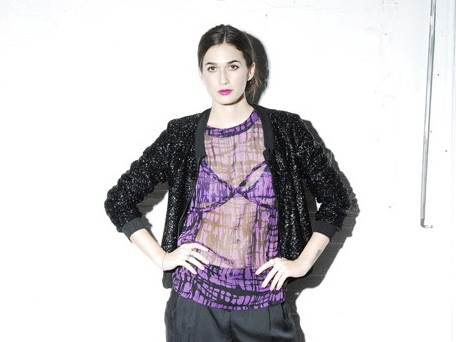 NYC's favorite indie/vintage boutique, Inven.tory, has teamed up with LA-based label, Quail, on a micro holiday collection so chockablock full of sequins, we guarantee it to induce some last-minute self-gifting.
Composed of three matching and tres reasonably-priced pieces--a black sequin miniskirt for $85, bomber jacket for $172, and "snood" head scarf for $38--devoted shoppers can feasibly purchase the complete line for less than $300 ... though we might warn against a head-to-toe sequin look. If nothing else, the petite collab offers a rare opportunity to scoop up glittery limited-edition gifts that won't devastate your shopping budget. And we see no reason the collection has to be limited to holiday wear: we'd wear a black sequin bomber year round, and as for the snood ... well, we would probably sleep in a black sequin snood.
Shop the Inven.tory/Quail Holiday Collab at 237 Lafayette (at Spring Street).