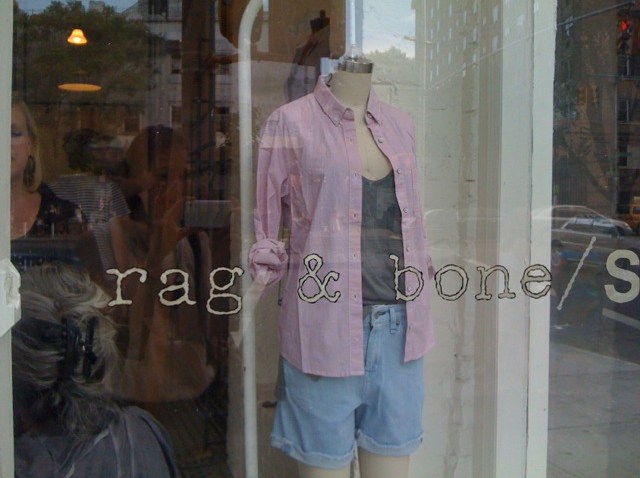 Following several weeks of speculation and falsely rumored opening dates, the new rag & bone boutique finally swung its doors open last night to host a small fête.
The space, formerly occupied by Café Colonial, is a pretty snug one, but considering there's another more sizeable location just a five-minute stroll away on Mercer street, it's really all you need for a well-edited selection of the brand's trademark denim, tailored shirts, and knits (sorry gents, ladies only). Plus, we love how the r&b folks kept elements of the former cafe—a beloved neighborhood haunt—alive in the details: the tiled floors and "kitchen" wall in particular.
Setting it apart from the other store, this one is the first to actually showcase the rag & bone's line of women's shoes: a rugged collection of leather boots, stacked-heels, and oxfords. All the more reason to get a kickstart on fall shopping.