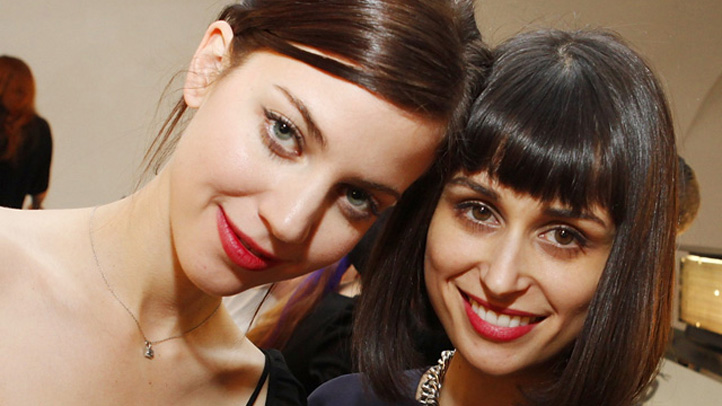 Following a new report in WWD indicating that beloved indie label Vena Cava is on shaky ground in terms of its finances, a spokesperson for the label tells us that the situation "looks hopeful."
The report referenced the recent collapse of a financing deal as a catalyst for the possible collapse of the label overall, but the spokesperson tells us that the brand is currently "in talks with partners, which would enable the brand to continue."
Vena Cava, helmed by co-designers Lisa Mayock and Sophie Buhai, has certainly shown signs of scaling back in recent months, opting for example to host an intimate dinner party with friends to unveil their Spring 2012 collection instead of staging a presentation or runway show during Fashion Week, as they have in season past. Both designers were all smiles at the kick-off of the label's bi-annual sample sale on Tuesday night, where shoppers -- among them, "Man Repeller" Leandra Medine -- snapped up both Vena Cava goods and jewelry from Dannijo. (The sale, incidentally, is still going on through tomorrow.) Here's hoping the ladies can put all this behind them for a new start in 2012.