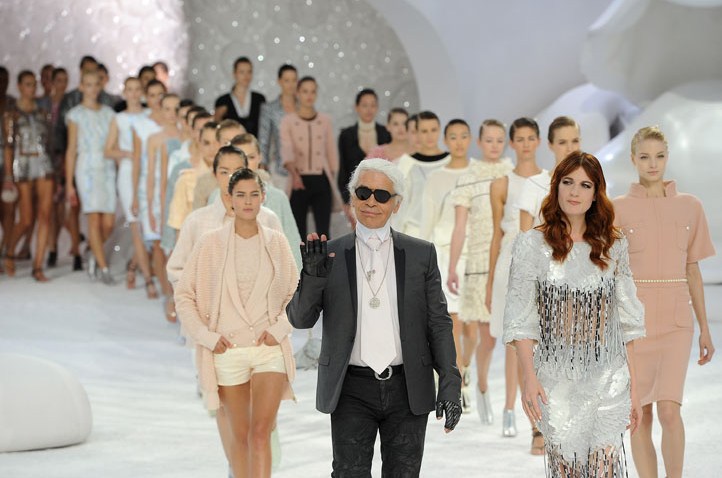 In a new interview with CNN's Alina Cho, designer Karl Lagerfeld reveals that in updating the Chanel image to make it "trendy," he likely went in a direction that the namesake designer never would have deigned.
Lagerfeld has been at the creative helm of Chanel since 1983 and shows no signs of stopping. While he admits he doesn't quite understand the cult-like adoration of his fans ("I don't sing, I'm not an actor, I have no scandals," he says), he is quite forthright in discussing how he reinvigorated the label after he joined:
"You know, when I was asked to do it, Chanel wasn't trendy at all ... And we made something out of it because he gave me total freedom ... The label has an image. It's up to me to update it. What I did, [Coco Chanel] never did, she would have hated."
Watch a clip for the interview below, or tune in on Saturday, October 15, to watch the entire special on CNN.