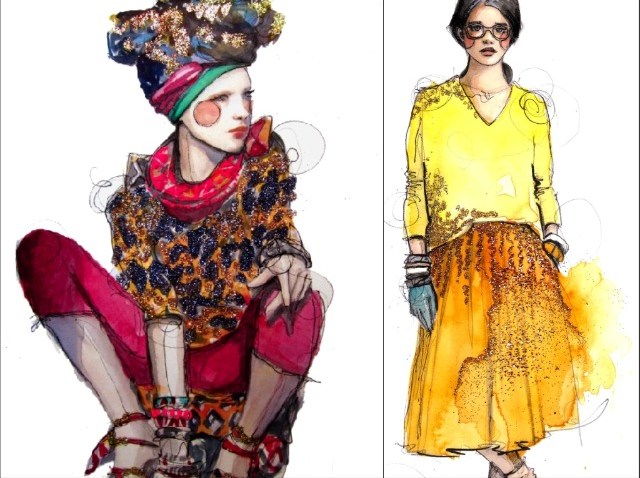 Having switched gears from industrial design to fashion at Carnegie Mellon, Paperfashion's Katie Rodgers has come up the ranks as a designer for Reebok during the day, and made a name for herself as a fashion illustrator in her off hours.
What she started as a blog in her spare time has expanded to a growing list of clients like Coach, Purse Blog, Elle Girl and Target, on top of her design work. It's with that same designer's eye that Rodgers approaches her illustration: "My Reebok work has so much in common with my Paperfashion work ... It keeps me up to date on design and fashion trends, and there's something great about knowing how to build a garment, and then applying that to my illustrations."
Rodgers skips the "fuss" of using several tools by using just one brush, a medium she feels better "creates a sense of fantasy and whimsy in a different way than a photograph does." Familiar images -- from a portrait of J. Crew's Jenna Lyons to Coach handbag prints -- appeal to people, Rodgers says, because illustration "adds a bit of personality to the digital world ... Companies seem to want to bring personality to their brands, and illustration can make fashion magical!"