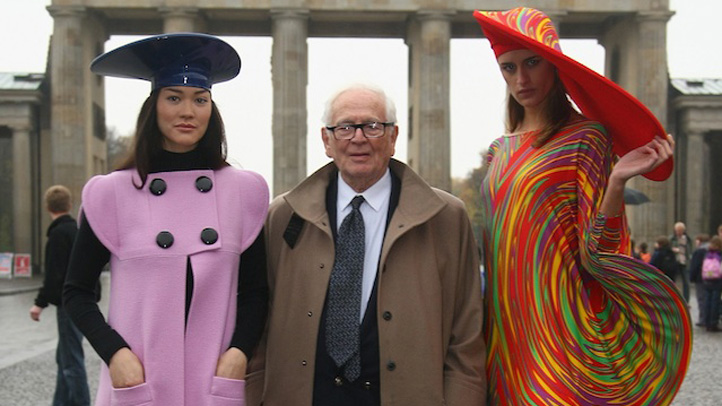 After more than 60 years in the business, couturier Pierre Cardin says he now has high ambitions for the sale of his heavily-licensed brand.
"I want to sell it now," 88-year-old designer, Pierre Cardin told the Wall Street Journal in an interview. "I know I won't be here in a few years and the business needs to continue."
While on the one hand, it's a seller's market for design houses for the first time in 10 years, WSJ points out the weaknesses apparent throughout the Pierre Cardin label, from ambiguous sales records to a brand image stretched thin by licensing, as well as the designer's inflated expectations—roughly $1.46 billion—for how much the brand might fetch in a sale.
For now, Cardin says he's serious about wanting to sell, and in the meantime continues to put his name on a wide products from toilets to perfume. The scenario seems vaguely reminiscent of Halston, whose over-extension diluted his once-legendary fashion identity, albeit on a much more abbreviated timeline.
Cardin, who blazed a modern fashion trail—WSJ likens him to a precursor of today's Alexander Wang and Nicolas Ghesquière—indicated to the paper that he'd like to stay on as creative director even if he did, indeed, sell. Whether he'll get his asking price, and how the brand will continue remains to be seen, but should, at the very least, provide a lesson in the life and licensing of a label.