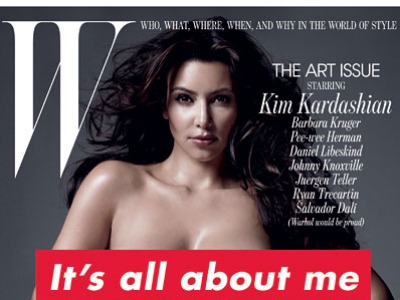 March magazines came in like a lion for some, and represent the close of the first quarter for fashion's biggest glossies. Measured in ad pages (the more you see, the better the magazine is faring), the first quarter reports outline the winners and losers in the year's first major benchmark, WWD reports. The reports are especially interesting insights into how the magazines with newly-installed leaders at the helm are faring: In this case, Stefano Tonchi gave W a boost, while Lucky isn't yet living up to its name under Brandon Holley's first term.
Among those on the rise, People StyleWatch saw the biggest jump -- 46.5 percent -- while Vogue, Elle, Women's Health, InStyle and Allure all posted gains.
Wˆ's new editor-in-chief, Stefano Tonchi, seems to be making some strides at the magazine, which saw a 6.5 increase for the quarter -- a number that's even more promising compared to the magazine's 22 percent decline at the same time last year. Whenever there's an editorial changing of the guards, it's a gamble, so these numbers are particularly crucial during one's inaugural quarter.
On the other hand, Lucky's new editor in chief, Brandon Holley, can't boast the same success right out the gate: The book fell 14.3 percent in ad pages, during a time that saw a 17 percent increase last year. Town & Country remained flat with new editor Stephen Drucker at the helm, and just made the rather stunning announcement that he'd be replaced with Jay Fielden after just about eight months. Now it's Fielden's turn to prove himself.
Of course, any transition period can be tumultuous, and only time will tell who will emerge on top in the long-run.