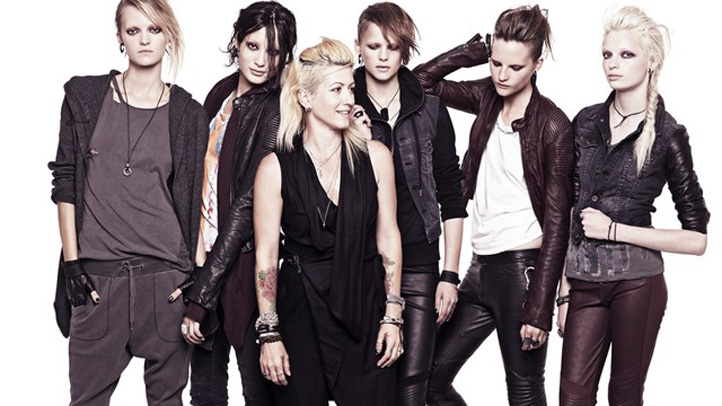 As the entertainment excitedly anticipates the release of "The Girl with the Dragon Tattoo," the film adaptation of the wildly popular book by Swedish author Stieg Larsson, fast-fashion retailer H&M is betting that shoppers will be equally eager to copy the look of the film's edgy heroine, Lisbeth Salander.
The Swedish retailer has teamed up with Trish Summerville, the movie's costume designer, to create a special collection under H&M's Division line packed with a the kind of slouchy basics and edgy leather jackets that Rooney Mara (who plays Salander) wears in the film. According to WWD, the pieces will range from $29.95 hoodies to $199 leather jackets.
In a video released by H&M, H&M's creative director, Donald Schneider, said that the collaboration was quite obvious: "We just sort of sat together and said, 'Why don't we do something? We are Swedish, this movie has a lot ot do with Sweden -- which is rare for Hollywood. Let's do something together.' You could only do that with Trish Summerville."
Divided's Anna Norling also weighs in on Salander in the video, saying: "Lisbeth Salander, the character from the movie, is the very essence of the independent woman, and I think it's fantastic. From the film point of view, from the H&M point of view -- we're all very happy with it."
The collection is scheduled to hit H&M stores and online on December 14, a week before "Dragon Tattoo" debuts in theaters on December 21.