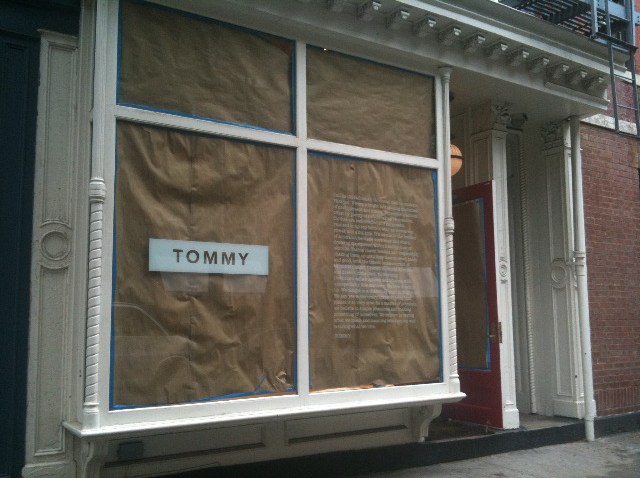 Originally slated to debut in Canada, Tommy Hilfiger's new younger concept, aptly called "Tommy," will take over the brand's Bleecker Street boutique next month.
According to Shophound, who gamely read the rambling manifesto advertised in the shop's window, the freshened-up contemporary offshoot of the Tommy Hilfiger brand will replace the existing store with Tommy. The format differs from the traditional, ultra-preppy aesthetic, described in WWD's original news report about the expansion as a white backdrop with pops of color and modern art.
The aforementioned manifesto provides an excited jumble of ideas about where the brand is going with the new concept. Luckily we only have a few weeks to find out firsthand what it all entails.