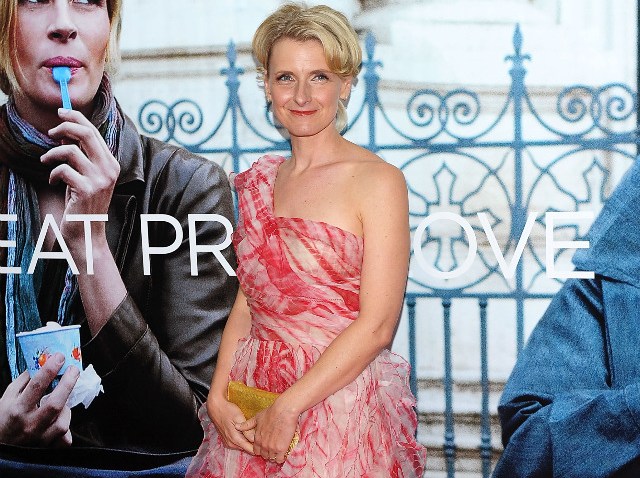 While others may have focused on Julia Roberts' chic (but, in our opinion, lackluster) Stella McCartney shorts ensemble at last night's premiere, we found ourselves applauding the author of the evening's ultra-glam Oscar de la Renta.
So what if the dress is Spring 2010, at a time when everyone with any serious fashion cred is wearing the first blushes of Fall's inventory? So what if Jessica Biel wore the same dress to the "Valentine's Day" premiere back in February?
Dang it, it is Elizabeth Gilbert's big night to shine (can you imagine how you'd feel if your book got turned into a movie and Julia Roberts was playing you?), and she went with an all-eyes-on-me full-on Oscar de la Renta gown, while the rest of the red carpet attendants favored short, casual cocktail dresses or, in the case of Ms. Roberts herself, plain old shorts.
Good on you, Gilbert, we'd have done the same.