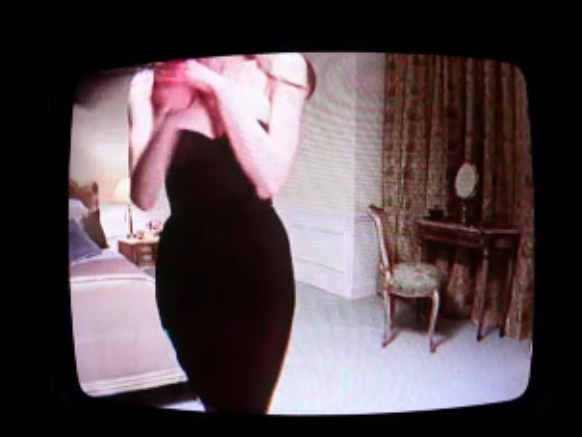 We vividly recall hologram stickers being de rigeur in the second grade, when you could swap them for Hello Kitty trinkets, Pogs, or Teddy Grahams. But we never thought we'd see the light-bending technology repurposed in the world of high fashion. Indeed, it seems the day of quaint, 2-D marketing strategies has passed, and the Age of Avatar has ushered in a slew of three-dimensional campaigns that are impossible to ignore—even when you want to.
If you take a stroll down Mercer Street this month, you're sure to spend a few minutes mesmerized by the new Agent Provocateur windows displaying piles of old TV sets blinking with an assortment of lingerie-clad vixens. The truly surprising thing, though, is that each Betty Page-esque temptress launches into wiggling, winking action as you pass by, forcing you to look extremely insane/perverted as you retrace your steps and walk by a second time in an effort to check your sanity. Behold the power of the high-budget hologram!
And if you've already started collecting September issues, you'll have noticed the 3-D ad campaigns for always-racy Amarni Exchange, (exclusive to GQ, Interview, and V Magazines) featuring Arthur Sales and Tamiris Souza Freitas getting their mack on in a state of semi-undress. You're also sure to spot Marc Ecko's fall campaign for new label, Cut & Sew, depicting a holographic Lindsay Lohan (styled, prophetically, in striped leggings).
We get that the new ads are supposed to make us feel like we're "really there," but if this means we have to start reading our magazines with 3-D glasses and motion-sickness medication, we'd just assume they stay in the second dimension, thanksverymuch.