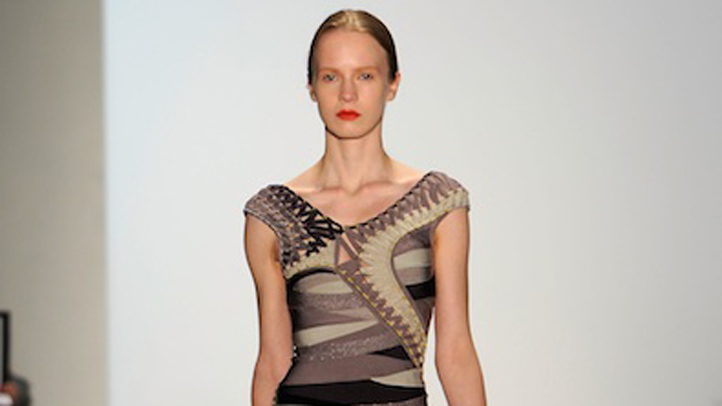 The Daily Front Row caught up with Hervé Léger as he launches the second life of his business—financial backers took over his eponymous brand, so he's operating under the name Hervé L. Leroux, a moniker personally picked out by his mentor, Karl Lagerfeld.
Among Léger's takes on the current state of the industry are his strong opinions about the woman for whom he spins such sensual dresses.
For starters, the designer insists today's models just aren't the same as the fierce icons of the '80s and '90s:
"...the models I find are too skinny, too sad," he said. "And I knew the age of the super top models, Linda Evangelista and Cindy Crawford, who were always lively and smiling. Today you go between several défilés and you will see the exact same type of girl--it just doesn't inspire me.
For Léger, his singularity can be attributed to a more classic take on female beauty that he feels isn't the norm in today's mode. The designer claims that a lot of today's "potato bag" dresses, which actually hide a woman's curves rather than flaunt them.