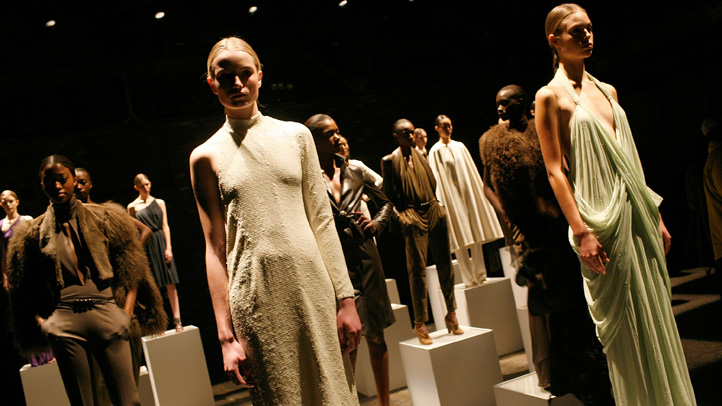 Earlier this week, a Vogue cover story about Sarah Jessica Parker revealed that the star -- who was tapped a little over a year ago to take on a major creative role at Halston -- was severing ties with the brand. The timeline on the partnership's conclusion was unclear, and no official statement from Halston was forthcoming.
Now, it seems, Parker isn't the only one breaking ties with the label: WWD reports that movie exec Harvey Weinstein, who has had an equity stake in the brand for years, is splitting from Halston, as well -- making that two major Hollywood players who are backing out. While the WWD report states that Weinstein's "role was essentially that of a figurehead with little or no operational responsibility," the daily also adds the caveat that his affilliation with Halston certainly brought the brand no small amount of publicity.
By early afternoon, the situation had worsened: Rumors swirled and were later confirmed that the contract for Halston's lead designer, Marios Schwab, would not be renewed, and the desinger would be leaving the label. Even more interesting is the news that Halston would not be unveiling a Spring 2012 collection: Instead, it seems Halston will be increasingly focusing its attention on its lower-price diffusion collection, Halston Heritage, which has apparently been doing quite well commercially.