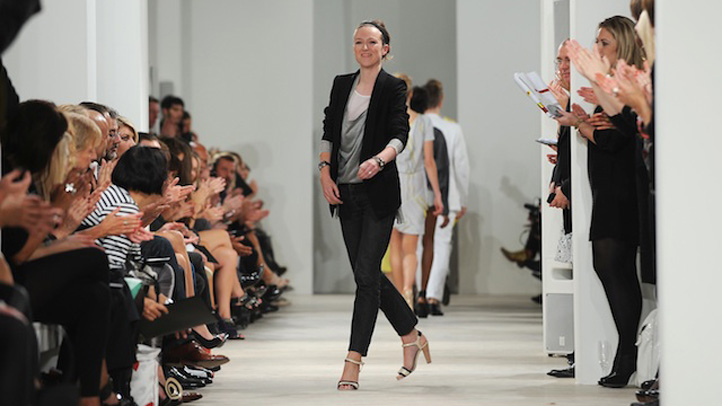 Following the spate of musical chairs at the helms of several major labels around Paris Fashion Week, one rumor that kept cropping up was that Hannah MacGibbon, veteran designer of 10 years at Chloé, would be leaving the label. Reports surfaced earlier this month that the rumors were likely unfounded, but now it appears all that tongue-wagging had some truth to it after all.
Today, WWD reports that Clare Waight Keller has been named creative director of Chloé as of June 1, replacing MacGibbon, who has been creative director since 2008. Chloé CEO Geoffroy de La Bourdonnaye said in a statement: "We are grateful to Hannah for her contribution and commitment to Chloé. Her considerable talents will be missed."
Waight Keller comes to Chloé from Pringle of Scotland, where she was chief designer from 2005 to this March, when she resigned citing "personal reasons." As a result, her new employer cited her "deep experience and innovative approach to knitwear" in a press release announcing the switch. (For those keeping track, Waight Keller was, in turn, replaced at Pringle by Alistair Carr, formerly of Balenciaga.)
Waight Keller, in a release: "Chloé is a brand that conveys a beautiful sense of effortless femininity and vivacious sophistication that I look forward to continuing into the next era."
WWD's report points to this latest shuffle as part of a global overhaul within the industry as it becomes "buoyant" again after several static years during the global economic crisis. While all eyes will, first and foremost, be watching for John Galliano's replacement at Dior -- the designer's ousting, in many ways, led the charge in terms of company turnover -- MacGibbon's next move will be watched closely as well.