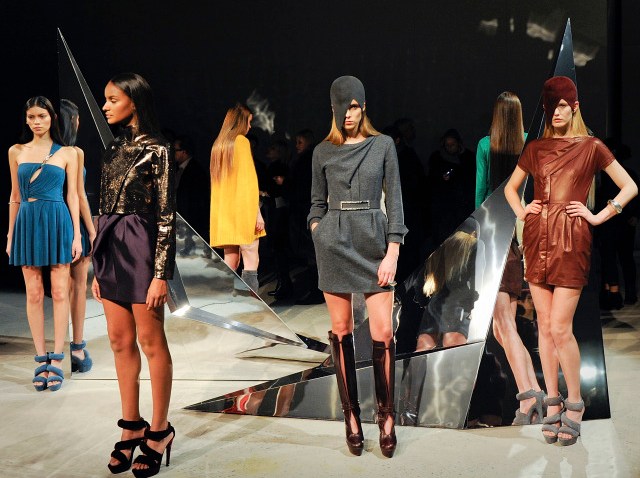 Halston's had a busy year: Appointing a new designer in Marios Schwab, making Sarah Jessica Parker a creative director, and introducing Halston Heritage. Now, they're topping it all off with clothes for boys.
The good news is that, for the most part, Halston's recent maneuvers have garnered a good deal of support. Marios Schwab's debut collection this past month was quite excellent, and while nabbing a celebrity isn't exactly the most industry-respected move, at least SJP has some cred within the fashion world (unlike, say, La Lohan's stint at Ungaro).
Halston's menswear line will debut for Fall 2010, outsourced to an Italy-based design shop called Studio Mauro Ravizza Kreiger, and according to WWD, it will cater to "the luxury consumer" (as opposed to the "fashion-oriented" women's line). The collection will include suits for $2,000 and shirts for $400, and Halston is also planning to create a Heritage menswear collection as well, where suit prices will be capped at $1,100. No word yet on where the line will be sold in stores, though Halston is approaching the usual suspects (Neiman Marcus, Harrods, Bergdorf Goodman).