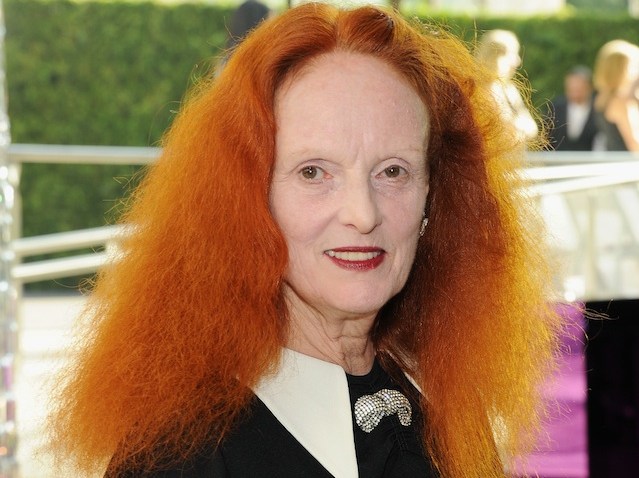 Vogue creative director Grace Coddington won myriad fans after stealing the spotlight as Anna Wintour's straight-shooting creative counterpart in the documentary, The September Issue, and has now scored a reported $1.2 million book deal for her memoir.
The Observer is reporting that Vogue writer Michael Roberts will co-write the book for Random House, a project that Coddington is said to have been developing since 2010. This latest bit of news comes after an ongoing stream of rumors that it was actually Wintour shopping a memoir. Reps from Random house have not yet officially confirmed the news, though the Post had reported earlier this year that Coddington's memoir was "slow going" because she was co-writing with Jay Fielden, so if The Observer piece is accurate, perhaps there's been a change-up since that initial report.
Now 70, Coddington's memoirs are sure to be packed with some tall tales, from staging spectacular editorials for Vogue and a London modeling career that includes serving as a model for Vidal Sassoon's '60s bob. This memoir, however, is not Coddington's first book: The 2008 illustrated volume that she created wtih partner Didier Malige, "The Catwalk Cats," is still selling like hotcakes on Amazon.