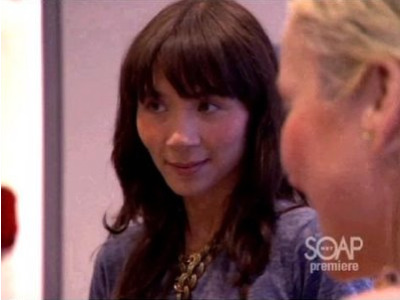 The unstoppable expansion of Gilt Groupe has taken an interesting turn with the appointment of the brand's first editorial director, magazine vet Stephanie Trong, whose resume includes Nylon and Jane.
Gilt has rapidly forged a rock-solid foundation for the new genre of online sample sales with its strict adherence to quality and sophistication, and it seems as though that philosophy might extend to an editorial component in the near future (that's our guess, at least). Plucking Trong from the insider-y world of Nylon and before that, the popular and critically acclaimed (if not commercially viable) Jane magazine, represents a thoughtful approach to the move, as well. (Trong's also got a TV credit under her belt on SOAPNet's Fashionista Diaries.)
Trong's tenure at Jane, where she worked her way up from assistant to executive editor until its 2007 demise, and subsequently as executive editor at Nylon should serve Gilt in an aspirational, unconventional way and give it even more fashion cred. That said, it remains to be seen how the newly-installed editorial director will reshape Gilt -- especially when the core focus of the site remains on retail.