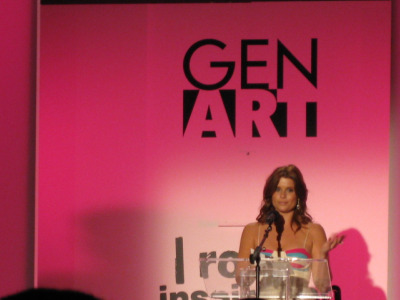 The fallout from Gen Art's sudden closure last month continues, as three creditors seek bankruptcy filings to get more than $150,000 they claim to be owed.
Creditor Richard Seet, the chairman of media-based investment firm RXS Enterprises and Lucky Rice restaurant advisory board member has filed a $150,000 claim, while David Pond of Current TV in San Francisco and Anthony Patrone of Brooklyn-based Ultra Events & Staffing both claim to be owed approximately $1,500 and $6,400, respectively.
Gen Art's reps wouldn't comment on the story in Crain's. Since its closing, the group has maintained that, their best efforts to continue to nurture talent in fashion, film, and music, they simply could not survive after a loss of expected funds from a major corporate sponsorship.
Gen Art's real problems seemed to begin, however, soon after the organization actually announced its plans to fold, when designers were left high and dry with their substantial membership fees and even, in some cases, their actual work: Designer Rumaldo Medina has been publicly campaigning to get back his submission for a Seventeen magazine-sponsored prom dress competition, even going so far as to to dish to Oprah. Word is still out on whether he's since succeeded.
The real tragedy is that, after all this fall-out from Gen Art's closing, it seems likely that new organizations looking to fill the artist development void will be forced to think twice before diving in and collecting sponsorships.