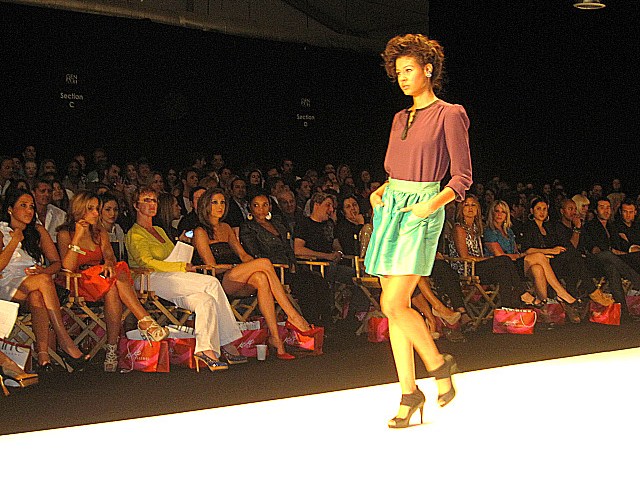 After a two-year hiatus, Gen Art's Fresh Faces in Fashion runway show, featuring up-and-coming designers at the outset of fashion week, returns to NYC September 9, during Fashion Week.
In the two years since it showed Fresh Faces in Fashion, the non-profit dedicated to bolstering the careers of fledgling fashion designers and filmmakers, was acquired from bankruptcy by Sandow Media, which re-launched the organization on the west coast. Any loyal east coast fans who may have worried the operation had jumped ship should be reassured with the new owners' decision to kick off the re-vamped schedule of twice-annual shows in New York and LA right here in Gen Art's original home.
That inaugural show will feature accessories designers Collina Strada, Falconiere, Osborn and Wool and the Gang during a pre-show cocktail hour; followed by ready-to-wear labels Ace & Jig, Ann Yee, Eighteenth, Jennifer Chun, Sunghee Bang, William Okpo and Baron Wells (menswear) sending their first runway collections down the catwalk.
The designers, chosen from open-call audtiions, will show before editors and buyers, as well as consumers, who can buy tickets to the benefit show for $50-$95. Considering Gen Art's Fresh Faces program has launched the careers of illustrious names like Rodarte, Zac Posen, Phillip Lim and Rebecca Taylor, this next batch will likely be one to watch, regardless of the organizations tumultuous past few years.