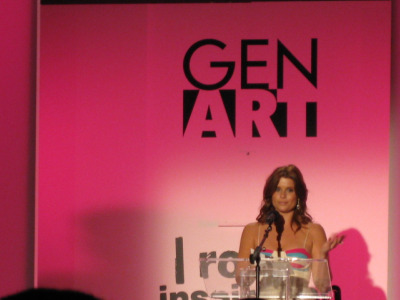 Gen Art, an organization known for its support of upstarts in fashion (namely Zac Posen and Vena Cava), today announced it's folding.
In a release, Gen Art pointed out that the organization had been struggling financially for the past 18 months before it "finally succumbed to the recession." To blame, apparently, is a "major, new corporate partnership" that "unexpectedly collapsed," leaving the organization with kind of loss of revenue that it simply couldn't survive. The release concludes with some finality: "As of today we have halted all operations."
Last summer, the company had put on a fanfare-ridden 15th anniversary bash, bringing together star alum Zac Posen, along with celebrities like Adrien Brody and Nick Cannon, to raise money and highlight a slew of new up-and-coming designers. As recently as early April, Gen Art was still hosting parties, so news that it's folding is sure to send shockwaves through both the fashion community and the party circuit.