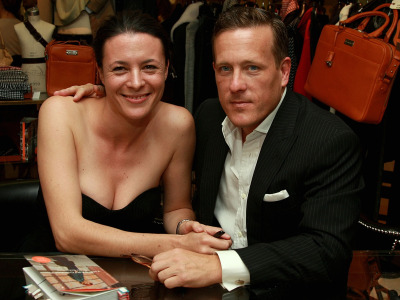 Garance Doré and The Sartorialist Scott Schuman aren't just two of the word's top street style bloggers, they're also a couple. And as Doré spilled in a recent interview, they're now working on a TV project.
Doré confessed much in her interview with the Huffington Post, from her affinity for stealing menswear clothes out of Schuman's suitcase to a new exhibition in Australia, but in her signature chatty musing style, Doré quasi-explained the new show, though she admitted, "We don't know yet exactly what form it's going to have."
Addressing media's constant evolution, Doré hinted that the couple's show would not be a traditional one, and that the premise will likely center on their street-trolling photo documentation of daily fashionistas in both far-flung locales and right here in New York. As she put it, "it will be based on what we see." Then, of course, she revealed that her "dream project" is actually to do a movie.