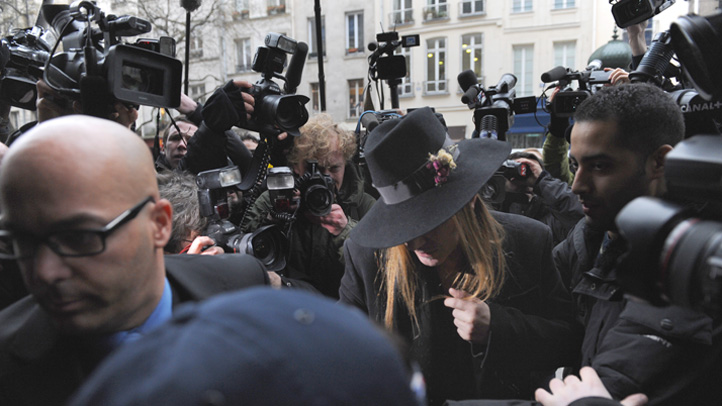 The latest news out of Paris has WWD confirming Galliano will be tried for public insult in a criminal court, expected ot take place sometime in the second quarter.
Three people have been filed complaints against the designer -- Géraldine Bloch and a companion, Philippe Virgiti, who were involved in the Thursday evening dispute, as well as a third as-yet-unnamed person, whose allegations, according to WWD, relate to an incident in October of 2010.
In France, racist insults and slurs can carry a penalthy of six months in prison, and a hefty fine, WWD reports, meaning Galliano could actually face prison time if convicted.
While most in the fashion community have taken a rather even-handed, and at times even sympathetic, tone in discussing the Galliano fall-out, but Karl Lagerfeld has broken from that trend in openly voicing his disappointment in the designer's behavior in a WWD interview:
I'm furious, if you want to know. I'm furious that it could happen, because the question is no longer even whether he really said it. The image has gone around the world. It's a horrible image for fashion, because they think that every designer and everything in fashion is like this ,,,

The thing is, we are a business world where, especially today, with the Internet, one has to be more careful than ever, especially if you are a publicly known person. You cannot go in the street and be drunk — there are things you cannot do ... "I'm furious with him because of the harm he did to LVMH and [chairman and ceo] Bernard Arnault, who is a friend, and who supported him more than he supported any other designer in his group, because Dior is his favorite label. It's as if he had his child hurt.
Dior being perhaps Arnault's "favorite," we'd wager the hunt for Galliano's successor will be all the more difficult and painstaking.